LEARFIELD's leadership team is privileged to serve our employees, stakeholders, communities, and investors.  Building a trust-driven culture rooted in integrity and innovation requires a commitment to diversity and a passion in everything we do.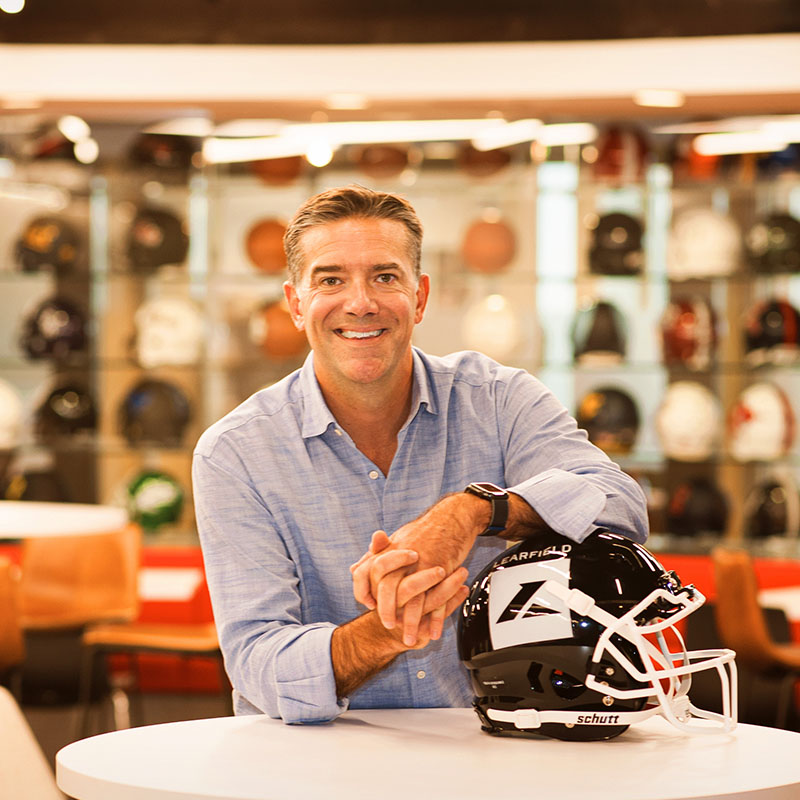 Cole Gahagan
President and Chief Executive Officer
As the CEO, Cole Gahagan is at the helm of the leading sports media and technology company in college athletics.  The company consists of multiple entities each serving sports and live events, including LEARFIELD's multimedia rights business, Paciolan ticketing systems, CLC licensing business, SIDEARM Sports website and app development solutions, and more.  Under his leadership, LEARFIELD has invested in innovation – pioneering esports in college, driving new advancements in content programming, and building the largest data and analytics platform in intercollegiate athletics.  Rebranded to LEARFIELD in the summer of 2021, the company is positioned to build on its nearly 50 year legacy with continued pioneering leadership.
Kim Damron
President, Digital & Technology
Mike Hamilton
Executive Vice President, University Partnership Group
Peter Lori
Chief Financial Officer
Ben Mathan
Chief Strategy Officer
Cory Moss
President, Brand Management & Marketing
John Raleigh
Chief Legal Officer
Kristine Schroeder
Chief People and Culture Officer