Live on LEARFIELD's national audio network featuring The Varsity Network App, Sirius XM, YouTube Live, Facebook Live and 100+ Radio Stations Nationwide
 PLANO, Texas – LEARFIELD has announced the first three stadium stops for its personality-driven College Football Saturday Night broadcast, headlined by Mike Golic Jr. and Sloane Martin in the booth. LEARFIELD will produce and distribute 13 marquee games during the 2022 college football season.
College Football Saturday Night:
Week 1 – September 3: University of Florida's "The Swamp" in Gainesville as the Gators open the season hosting the Utah Utes (7 p.m. ET)
Week 2 – September 10: Oklahoma State University's Boone Pickens Stadium in Stillwater for the Cowboys' night tilt against the Arizona State Sun Devils (7:30 p.m. ET)
Week 3 – September 17: University of Washington's Husky Stadium, where Washington hosts the Michigan State Spartans (7:30 p.m. ET)
"I'm beyond excited for the incredible start to the season we have lined up," said Golic Jr., analyst for College Football Saturday Night. "One of the best parts of this job for me is getting to visit teams, venues and fanbases that I didn't encounter as a college football player myself and learning about what makes them tick. All three of these stops fall into that category! We can't wait to see everyone out there and crash your tailgates along the way."
Fans can catch Golic Jr. and Martin on College Football Saturday Night all season long through multiple ways. LEARFIELD will deliver the live audio to more than 100 radio stations, SiriusXM and The Varsity Network app. Additionally, fans can experience the game from inside the stadium with the broadcast team via on-demand Booth Cam at Facebook Live @CollegeFootballSaturdayNight or YouTube Live at College Football Saturday Night from LEARFIELD.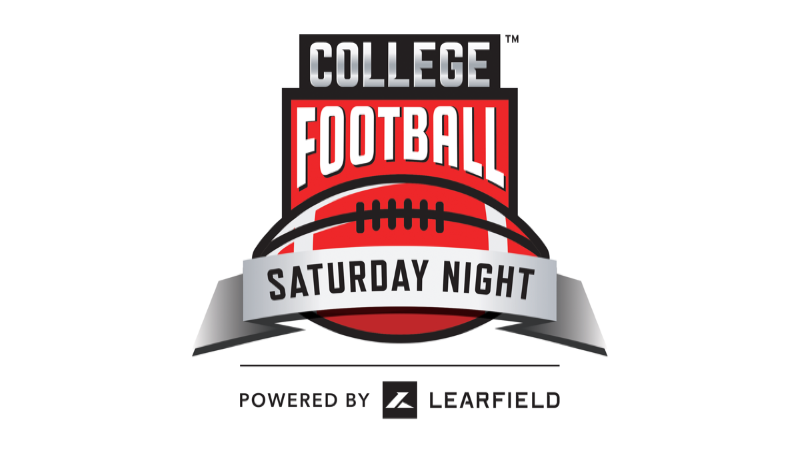 "I am absolutely pumped for the start of College Football Saturday Night and visit some of the most quintessential college towns and stadiums in the sport — Stillwater, 'The Swamp' and the breathtaking Husky Stadium. I'm excited to broadcast the Saturday night game while taking it all in and sharing with fans the unique experience of college football that we all love," said Martin, who will handle play-by-play duties alongside Golic Jr.
Throughout the 2022 season, fans are encouraged to follow and engage with College Football Saturday Night on Twitter, tagging @LearfieldAudio and using the hashtag #CFBSaturdayNight. Through their personal Twitter handles, Golic Jr. (@mikegolicjr) and Martin (@SloaneMartin), also will join in the conversation. Fans can expect College Football Saturday Night to deliver quality play-by-play and game analysis, while the personalities and entertaining banter between Golic Jr. and Martin will be unique to the Saturday night slate each week.
LEARFIELD is the athletics multimedia rightsholder to nearly 200 universities across the country. Its College Football Saturday Night broadcast brings fans the sights, sounds, play calls and special guests from choice matchups and rivalries week in and week out. All 13 games will feature schools represented by LEARFIELD.
About LEARFIELD
LEARFIELD is a media, data, and technology services leader in intercollegiate athletics. The company unlocks the value of college sports for brands and fans through an omnichannel platform with innovative content and commerce solutions. LEARFIELD services include licensing and collegiate sports properties' multimedia sponsorship management; publishing, audio, digital and social media; data analytics and insights; ticketing software; and ticket sales, premium seating, and fundraising services; branding; campus-wide business and sponsorship development; and venue technology systems. Since 2008, it has served as title sponsor for NACDA's acclaimed LEARFIELD Directors' Cup, recognizing athletic departments across all divisions.