INDIANAPOLIS – Learfield Licensing Partners, a trademark management company specializing in collegiate licensing and branding, is celebrating the third annual National Tailgate Weekend (Oct. 6-7) with schools, retailers, licensees and fans across the country.
National Tailgate Weekend celebrates the gameday tradition where thousands across the country spend their Saturdays on college campuses cheering on their favorite teams with gear, food and drinks.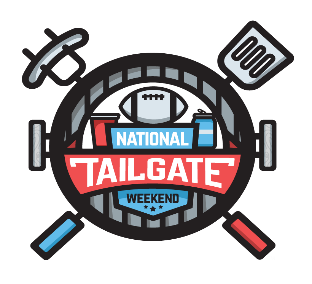 Participating retailers include Follett, Fanatics, Academy, Barnes & Noble, H-E-B, Rally House, Cracker Barrel and Alumni Hall. Retailers are marketing National Tailgate Weekend by incentivizing social media engagement with giveaways, offering discounts on tailgating products and providing in-store displays and other fan-focused activations. Special activations include:
Barnes & Noble: Bookstores at select campuses are running the "Longest Toss Competition," a hyper-distance cornhole toss contest where fans have the opportunity to win licensed product prizes by throwing bean bags from far distances. Schools Participating in Longest Toss: UNLV, Baylor, Ball State, Memphis, Pittsburg State, Toledo, Louisiana Tech, Youngstown State, Missouri S&T, Bloomsburg
Academy: In-store marketing and the ultimate tailgate sweepstakes with licensed products from Logo Brands, YETI, Colosseum and Boelter.
Rally House: The Manhattan Rally House location is hosting a tailgate watch party for Kansas State's away game versus Baylor with an outdoor tailgate area, food, prizes, tailgate competitions and other promotional giveaways.
H-E-B: As a sponsor of Baylor Athletics, National Tailgate Weekend will be utilized by five H-E-B locations around Waco, TX in messaging in-store and through their various partnership assets.
"It's amazing the level of support from licensees, retailers and schools in the three short years since we first conceived the holiday," says Ben Emmons, vice president of brand marketing for Learfield Licensing. "Besides the saturation we've reached in retail, we're really excited when fans and school partners take ownership of the platform and find genuine, unique ways in which to celebrate with their fans."
Other additional activations around National Tailgate Weekend include:
-Vlogs from influencers on the campuses of Temple, Colorado State, Cal and Kennesaw State
-Over 50 schools utilizing digital toolkits to promote the holiday with licensed product spotlights and giveaways
-Over 50 Learfield radio networks have been airing radio spots to promote National Tailgate Weekend since Sept. 29
About National Tailgate Weekend
Before the seats are filled, the coin is flipped or the ball is kicked off, the real gameday experience begins when thousands congregate to pay respect to their beloved team through the timeless tradition of tailgating. Founded and created by Learfield Licensing Partners in 2016, National Tailgate Weekend is an annual holiday that celebrates tailgating. For fans across the country, tailgating is just as important to gameday as the actual game. It provides fans opportunities to showcase their school spirit in some of the most fun and creative ways. Looking to celebrate the rabid fan bases of college football's love of tailgating, Learfield Licensing Partners developed the holiday and will be celebrated annually during the first weekend in October. For more information on National Tailgate Weekend, visit www.nationaltailgateweekend.com for a full list of participating schools.
About Learfield Licensing
Learfield Licensing Partners is a world-class licensing firm whose services and success align perfectly with Learfield's history, strength and reputation within the industry. We strive to provide the best practices and strategies in the industry to properly protect and promote our clients' brands, and couple that with new resources and strategies for growth with help from Learfield, which has a deep presence in the college athletics landscape. Learfield manages the multimedia and sponsorship rights for more than 125 collegiate institutions, conferences and arenas, and supports athletic departments at all competitive levels as title sponsor of the Learfield Directors' Cup. For more than four decades, Learfield has connected brands to the excitement, passion, tradition, fun and fans of college sports and now leverages multiple platforms and partnerships through distinct offerings through its affiliated companies.