PLANO, Texas – Learfield's Campus+ and Insurance Office of America (IOA) announced today that the two companies will form a strategic partnership over the next four years, marking IOA's first official entry into higher education.
IOA, a full-service insurance agency founded in 1988 and one of the fastest-growing independent agencies in the United States, will look to Learfield for guidance in navigating university partnership opportunities. Learfield's Campus+ represents numerous collegiate institutions nationwide that are seeking mutually beneficial and strategic relationships with business partners. Learfield has been embedded in intercollegiate athletics for more than 40 years and recently re-introduced its distinct Campus+ model.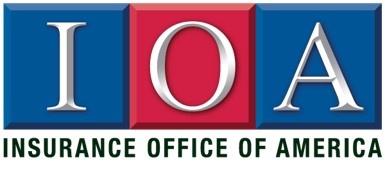 "We are excited to partner with a national sports leader like Learfield and its Campus+ program. It was a 2017 IOA Sports Partners and IOA's Collegiate Consulting Group initiative to expand our program beyond the 60+ professional teams and leagues we have in place to include the university and conference space. We have been pleased with the response thus far and are confident our partnership will deliver for Learfield directly and for many of its clients as we proceed forward together," stated IOA Sports Partners President Paul Garofolo.
"With every potential campus partnership, we give significant consideration to how we can align an institution with a particular business brand on a deeper level and create a valuable and engaging relationship," noted Solly Fulp, executive vice president for Learfield's Campus+. "We know IOA is a reputable leader in its own space, and we look forward to working closely with their leadership to develop compelling partnerships with universities that we're fortunate to represent."
Insurance Office of America (IOA) is a full-service insurance agency founded in 1988 and is one of the fastest-growing independent agencies in the United States. IOA is ranked 10th on Insurance Journal's 2017 Top 50 Independent Commercial Line Leaders report, and it is ranked 21st on Insurance Journal's 2017 50 Largest Brokers of Personal Line Leaders list. Headquartered in Longwood, Florida, part of the greater Orlando community, IOA has more than 1,300 associates located in over 60 branch offices in the U.S. and London. IOA has more than 60 partnership programs within the NFL, NBA, NHL, MLS, WNBA, AHL, MLL, LPGA, NHRA, Pro Football Hall of Fame Village, Symetra Tour, Naismith Memorial Basketball Hall of Fame and within the NCAA including the University of Central Florida, Southern Conference, Colonial Athletic Association, and the Southland Conference.
Learfield's Campus+ division is dedicated to developing comprehensive business partnerships specifically designed to align priority university initiatives with the corporate community. Campus+ provides a strategic process that allows partners to have deeper engagement with students, faculty, staff and alumni. Building off Learfield's existing athletics multimedia rights relationships, Campus+ will cultivate innovative, "best in-class" university partnerships. In addition to campuswide business and sponsorship development, Learfield provides its collegiate partners access to professional concessions and ticket sales; branding, licensing and trademark consulting; digital and social platform expertise; and venue and technology systems through its affiliated companies.