DALLAS – Blockparty, a fan-focused hospitality and entertainment company, announced today it has expanded its relationship with SMU Athletics through a strategic partnership with Learfield's Mustang Sports Properties, the exclusive multimedia rights holder for SMU Athletics.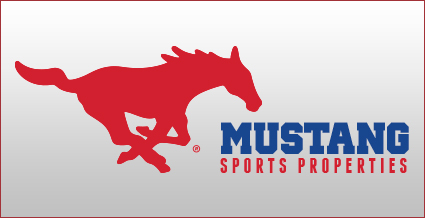 Since the 2015 season, Blockparty, formerly known as Block Party Suites, has created the Cox/Lyle Red Zone for each home football game, a premium village of luxurious tailgate suites in the heart of campus at Bishop Boulevard. The new agreement, however, will see Blockparty become the official tailgate partner of SMU Athletics with the exclusive ability to provide turnkey tailgating solutions to donors, alumni groups, student organizations and all fans attending an SMU football game.
"Our partnership with Blockparty has improved the game day experience here at SMU over the past couple of seasons," said SMU director of athletics Rick Hart. "The experience on the Boulevard has been enhanced with their luxury suites, and now fans situated throughout campus on game day will be able to take advantage of the opportunity to tailgate hassle-free."
Beginning this season, Blockparty will offer a variety of tailgate packages to students, alumni, student organizations and corporations looking to enjoy the tailgating experience without the hassle.
"We are thrilled to expand our partnership with SMU Athletics, who is our neighbor here in Dallas and a longtime supporter of our vision for improving the fan experience on game day," said Blockparty co-founder and CEO Adam Ward.
Packages begin at $300 for a 10' x 10' high-peak tailgate tent setup at a reserved tailgate location. Full-scale packages include premium lounge furniture, high-end coolers with ice, high-top tables, tables for food and drink, and access to the bellhop service with ability to add on a fan and a media package with HD satellite service and integrated sound bar, for the ultimate game day experience.
Blockparty will also be introducing a tailgate text service this fall to allow fans to access their on-site concierge service.
"If you're the type of fan who wants to just show up and have a good time, you're going to want to get to know us," said Ward. "From setup and breakdown to our concierge service, everything will be taken care of so you can relax and enjoy time with friends or family before the game."
Entering the third year of its existing partnership, Blockparty will continue to execute the Cox/Lyle Red Zone concept this fall at home football games as well, with the new agreement extending the partnership between the parties through the 2019 season.
Fans interested in reserving tailgate packages for the 2017 season can book online at www.blockpartypresents.com, send an email to smu@blockpartypresents.com or call (469) 404-0447 for more information.
About Blockparty
Founded in 2014, Blockparty (formerly known as Block Party Suites) is a fast-growing hospitality and entertainment business that partners with sports and music properties to develop pop-up fan communities inside and outside venues. By combining strategic partnerships with temporary infrastructure, mobile technology, and an obsession with customer service the Blockparty team has created the ultimate street-to-seat experience for fans nationwide. For more information, visit www.blockpartypresents.com.
About SMU
SMU is the only Division I FBS athletic program in Dallas, Texas. More information about SMU Athletics, its coaches, student-athletes and teams as well as ticket information is available at www.SMUMustangs.com.
About Learfield's Mustang Sports Properties
Learfield's Mustang Sports Properties manages the media rights relationship with Southern Methodist University, providing corporate partners both traditional and new media opportunities with the university in which to bolster their own brand and garner maximum exposure with passionate college sports fans.