LARAMIE, Wyo. – University of Wyoming Athletics and its long-time corporate partner Western States Bank announced today an enhanced relationship that also includes the roll out of Cowboy-themed debit cards and checks for fans.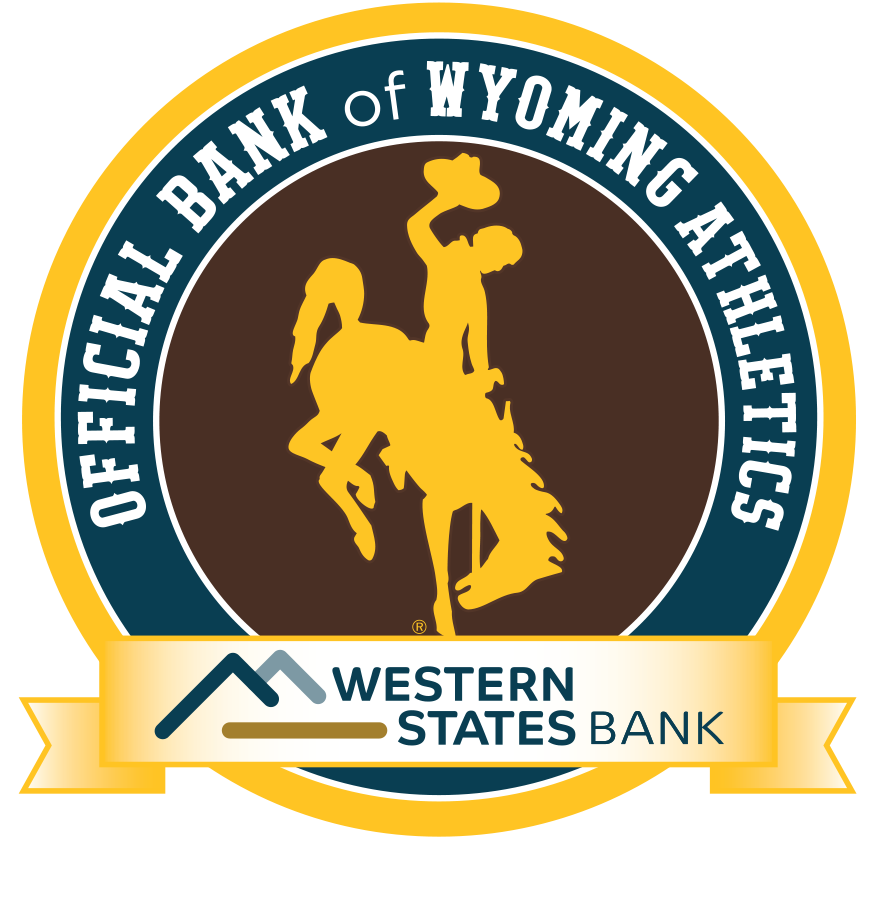 The multi-year agreement allows Western States Bank to further its alignment with the university, its fans and campus community and adopt the "Official Bank of Wyoming Athletics" designation. Additionally, the financial institution will continue receiving numerous visibility benefits as a result of the partnership, use of university marks, and the right to produce UW Athletics branded debit cards and checks. The debit cards will be exclusive to Western States Bank and its customers, and will be available soon at all Wyoming, Colorado, and Nebraska branches.
"Western States Bank and the University of Wyoming Athletics have a strong connection. Most of our employees are graduates, some were athletes, and all are fans," said Western States Bank CEO and President Gary Crum. "Today we are excited to announce the next chapter in this partnership. Western States Bank is now the Official Bank of the University of Wyoming Athletics. We are proud of our Wyoming roots and this new collaboration as we are Better Together. Please join us as we celebrate the athletes on the field and in the classroom, the amazing staff that supports our athletes, and the community and state that bleed brown and gold. Go Pokes!"
"We are very appreciative of the new partnership with Western States Bank," said University of Wyoming Athletics Director Tom Burman. "The commitment by Western States Bank will continue to help us build an athletics program that Cowboy and Cowgirl fans can be proud of."
All aspects of the Western States Bank comprehensive partnership are managed and overseen by Wyoming Athletics' rights partner, Learfield's Wyoming Sports Properties. An industry leader for more than four decades, Learfield has a deep presence in the college athletics landscape nationwide. It manages the multimedia and sponsorship rights for more than 120 collegiate institutions, conferences and arenas, and supports athletic departments at all competitive levels as title sponsor of the prestigious Learfield Directors' Cup.