DALLAS – Preston Hollow Emergency Room announces a new partnership with SMU Athletics and Mustang Sports Properties, as the Official Stand Alone ER for the Mustangs Athletic Department. The partnership officially begins this Friday when SMU tips-off the 2014-2015 basketball season versus Lamar at the newly renovated Moody Coliseum on SMU's campus.
Preston Hollow Emergency Room officially opened their doors in September at the corner of Walnut Hill and North Central Expressway as a no wait alternative to hospital emergency rooms in the area. This stand alone emergency room is fully equipped with in-house x-ray machines and blood labs, and all patients are seen, evaluated and diagnosed within one hour of walking through the doors.
"This no wait and efficient medical approach is very appealing to SMU Athletics and we look forward to this partnership with Preston Hollow Emergency Room providing those features," said General Manager of Mustang Sports Properties Dustin Nichols. "There are two locations sandwiching the SMU campus which made Preston Hollow a perfect fit for this type of relationship with SMU Athletics."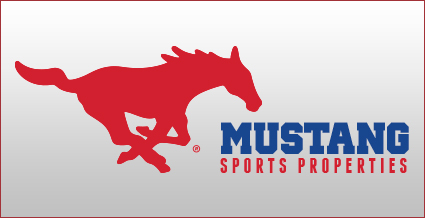 "Preston Hollow Emergency Room is excited to partner with SMU Athletics and help continue the legacy of the Mustangs' athletic department," said Preston Hollow Director of Marketing Cortney Rodriguez. "We're especially excited to kick off this partnership with the start of basketball season and look forward to an exciting year."
The title of Official Stand Alone ER for the Mustang Athletic Department will be supported by other multimedia elements including LED signage, print materials, radio and video board features all highlighting the Preston Hollow Emergency Room partnership.
Mustang Sports Properties is a property of Learfield Sports, which manages the multimedia rights for nearly 100 collegiate institutions, conferences and associations and is in its seventh year as title sponsor of the Learfield Sports Directors' Cup. For more information about the company, its collegiate portfolio and the Learfield Sports Directors Cup, visit www.learfieldsports.com.